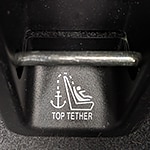 When it comes to picking out car seats, you will discover that you have many options to consider in Lynchburg, VA. The right seat will depend on how much your child weighs, and how tall your child is. You will want to check with your state's car seat laws to make sure you are using the right type of seat to meet regulations.
You will want a car seat that attaches easily to your vehicle. Most car seats come with attachments that latch on to anchors strategically placed in your vehicle by the car manufacturer. A car seat that your child can grow with is a good option, and you should check the safety features offered on the car seat to make your choice.
No matter what type of car seat your child needs, make sure it's comfortable. Look for one that is easy to clean, and learn how to safely install the car seat in your vehicle.