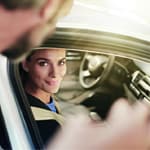 Terry Auto Outlet VA wants to help every driver bring home the vehicle they really need. If you have decided to save money by choosing a used option, we can help. There are a few steps to take to ensure success.
Used cars can range in price dramatically. That is why it is important to have a budget in mind before you start shopping. Experts say you should not spend more than 10% of your monthly income, which is a good place to start. Loan payments are only part of the equation. There are also things like maintenance, fuel, and insurance.
Once you have decided your budget, you are then able to move on to finding your dream car. Factor in the body style that will work best for your daily drives around Lynchburg, VA, plus any features that are crucial for your happiness. Also, think about the mileage you are willing to accept, as well as the brands you like the best.