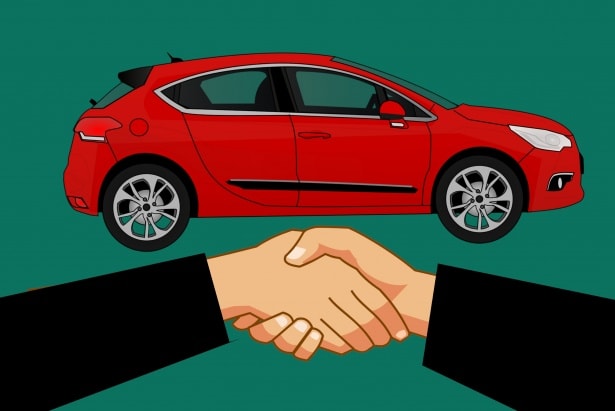 Used car buying, like everything else, has changed dramatically over the years. If you have been given tips or advice from those in an older generation about how to buy a used car, that knowledge simply might not be relevant anymore. In this post, we'd like to take a look at how things have changed, and how you can use those changes to your advantage.
At Terry Auto, we take pride in being one of the best car dealerships in Lynchburg, VA. We offer a great selection of used vehicles and our friendly team will always work hard to make a great deal. Come see us today to learn more.
The Information Age
Without a doubt, the biggest difference between buying a used car now and buying one a generation ago is the information you have available at your fingertips. The power of the internet has changed many things forever, and car buying is one of them. If you are in the market for a used car, you can easily consider thousands of different options without ever leaving your couch. That simply wasn't possible decades ago.
So, what does this mean for you as a car buyer? For one thing, it's smart to be informed. Do your research in advance on what model you are looking for, what options you'd like to see in that model, how much it should cost, etc. When you arrive at a lot, you can already know much of what you need to know, so you can then focus your attention on checking out the inventory and evaluating the condition of the cars.
Less Negotiating
While there is still some negotiating involved in the car buying and selling process today, it is a far cry from what it used to be. Why? Again, it all comes down to information. Car sellers know that buyers have plenty of information available to them, so they can't list a car for much more than it's worth. What would be the point? Customers would simply check the value of the car and complain that the listing is too high. As a result, vehicles tend to be listed closer to their market value, and there is less room to negotiate in the end.
A Position of Power
One nice change for you as a shopper is the nearly endless options available to you on the market today. If one lot doesn't have what you need, you can simply pull out your phone and look up five others that might be able to help. It's easy to be picky, which is why you should shop at an established lot that is going to have a quality inventory of vehicles to pick from. When you choose a good seller to work with, chances are better that you will get what you need right from the start and you won't have to drive around all day or all weekend to locate a good deal.