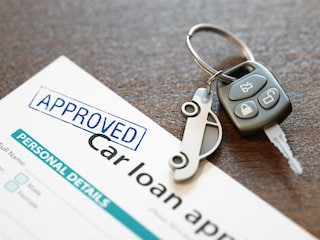 Generally speaking, it's easier to qualify for a car loan with poor credit than something like a home loan. If you have a rather low credit score at the moment, you might struggle to get the deal you want on a new car purchase. However, don't throw in the towel just yet –
buying used could be a great alternative
that will leave you with a vehicle you love and a payment you can live with.
For one of the best car dealerships in Lynchburg, VA head to Terry Auto VA. Stop by during business hours and we'll be happy to show you around and answer any questions you may have. We are excited to meet you and help you find the vehicle that is just right for you.
Brings the Cost Down
A low credit score makes getting approved for a loan quite a hurdle. An easier method to get your loan approved is to lower the total amount borrowed. By going with a used model, the price tag on the vehicle is going to be considerably lower than with a new car, so it should be easier to get your loan completed
Work with the Right Dealer
A big part of your success here is going to come down to working with the right dealer. Some car sellers are more willing to work with low credit buyers than others, so you need to take time to find the right business to help you make this deal happen. Of course, if you stop by Terry Auto VA, we'll be happy to discuss your needs and do our best to work out a loan that fits your budget.
More Options Available
Although buying the latest model is tempting, it will come at a much higher price. With a used car, you enjoy the benefit of being able to pick from countless options from different makes, various models, and model years. There is an incredible number of used vehicles on the market these days. Finding a vehicle that suits your needs and works with your budget shouldn't be hard. For those with a low credit score, the flexibility offered by the used market is a great advantage.
Build Your Credit for the Future
If you can get approved for a car loan by going with a used car, you'll benefit in a couple of ways. First, you have the vehicle you need to achieve all of the going ons of your busy life. Additionally, by paying that loan monthly, you will be able to build up your credit score. With a higher score in the future, more car buying options will be available to you, including potentially buying a new model. Get started by finding approval on a used car loan for now and open up possibilities going forward.