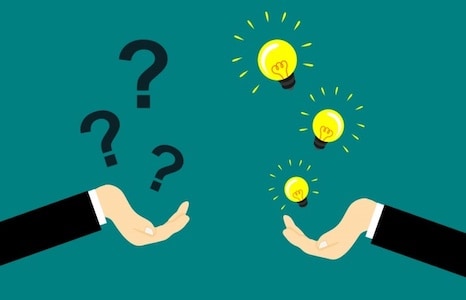 Buying a used car instead of a new model is a great way to reduce the cost of the purchase. There are millions of used cars on the market at any given time, so plenty of options are always available. If you think a used car might be the right option for you, ask yourself these five questions.
1 – How Long Do I Want to Own This Vehicle?
Is this vehicle one that you would like to use for many years to come, or are you just looking for something to get you through the next year or two? The answer to this question will determine what kind of mileage you are willing to accept. If you're only looking for a short-term solution to your transportation needs, a high-mileage used car may be available at a low price. However, if you'd like to keep this vehicle for several years, be sure to look at lower-mileage choices.
2 – What's My Budget?
You can't go shopping if you don't know your budget. It would be great to choose a vehicle regardless of price, but this isn't most people's reality. Establish your budget in advance, and it will be much easier to narrow down your choices to just those that suit your needs and fit in your price range.
3 – How Many Passengers Will I Carry?
It's not much use to buy a vehicle that isn't going to fit all of the passengers you need to take with you regularly. If you frequently travel with kids, co-workers, or other friends/family members, take that into account and determine how many seats should be present. Today's market is full of crossovers and SUVs, so finding enough seating capacity should be no problem at all.
4 – What Features are Important to Me?
One of the fun things about shopping for a used vehicle is the many different features you may happen to find while browsing the lot. These vehicles were once new from the factory, and you never quite know what the original owner ordered until you shop for yourself. Think about the various technologies and other features you want to find on your next car and don't settle until you've found exactly the right package.
5 – Will I Trade In My Current Vehicle?
Trading in your current vehicle can make it easier to buy a new one, but you also have the option of selling the vehicle privately. Keep in mind that this takes time and energy. You have to figure in the value of your time in selling it. You might also need to do some minor repairs to qualify for the value given by an online calculator. Think about how you would like to handle this part of the transaction, so you are ready to make the appropriate decisions on the day of your purchase.
Are you tired of visiting used car dealerships in Lynchburg, VA, that just don't have what you are looking for? That won't be a problem when you turn to Terry Auto. We have a great selection of quality vehicles, so stop by during business hours and see for yourself what we can offer.