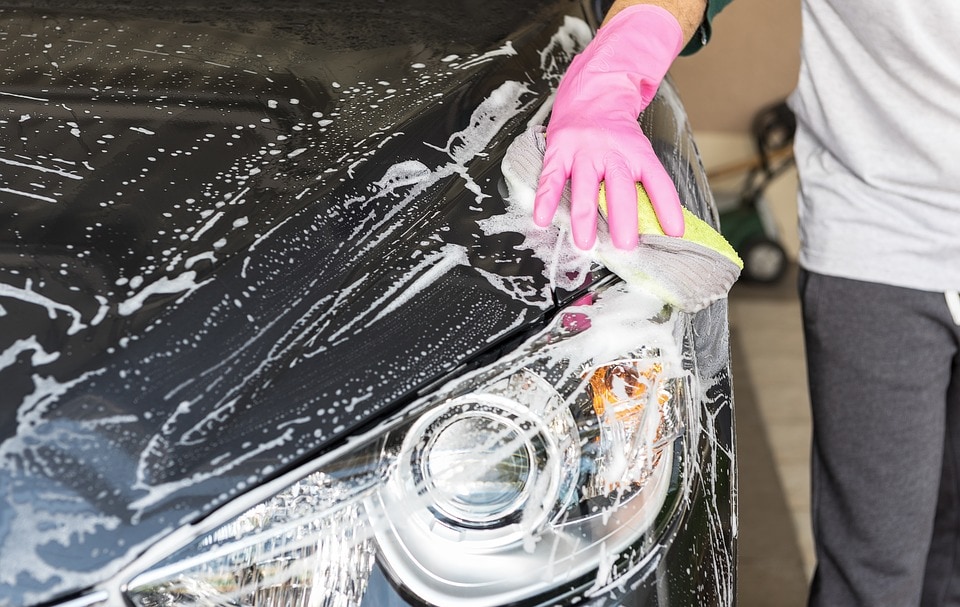 If you are going to take the time to go through a thorough cleaning on your vehicle, that cleaning should last as long as possible. Unfortunately, you might find that some of your efforts are quickly erased, if you make some of the most common car cleaning mistakes. But, if you follow these simple tips listed below, you can keep your car clean and fresh long-term.
A Dedicated Weekly Cleaning Day
Here's what often happens – you do a great job of cleaning out your car, and the car looks great for a week or two. Then, life gets in the way and the vehicle slowly slides back to its previous messy condition. To avoid having this happen to you, try marking out a spot on your calendar each week when you can spend five to ten minutes tidying up your vehicle. If you do it weekly, it won't take as much time, as less time has passed since the last cleaning for stuff to accumulate. Most likely, you'll be able to toss out some garbage, wipe down a few surfaces, vacuum, and call it quits. Pretty soon, you'll be in the habit of these quick weekly cleanings, and they will be just like any other part of your routine.
Use a Squeegee for Pet Hair
Traveling with your furry family members can certainly lead to a messy car. If pet hair has gathered on your cloth seats, here's a simple solution: a squeegee. Using a spray bottle with plain water, mist the seats (don't soak them, a light mist is plenty). Then, run the squeegee along the seats. It will pull the pet hair up and your seats will be as good as new.
Cupcake Liners for your Cup Holders
Your car's cup holders can be one of the most difficult places to clean and to keep clean. There's gunk and junk that seems to find its way into every crevice and hard-to-reach corner. A simple solution is an item that's likely in your pantry already: cupcake liners. Just drop one into each cup holder to collect all the mess that gravitates to that area. And when you clean your car, simply change them out.
Non-stick spray to Remove Bugs
Summer is one of the most difficult times for keeping your bumper and grill clean on your car. There are bugs everywhere, and as you drive, they often find themselves plastered to your bumper. To remove the mess, just pull some non-stick cooking spray from your pantry. Spray your bumper with the spray and wipe it with a cleaning cloth. Those little guys will be gone in seconds.
A Cereal Container for a Trash Can
Fast food papers, grocery store receipts, and where on earth did that random paper clip come from? All of these loose objects find their way inside your car. To keep the mess in check, consider using a plastic cereal container, lined with a small plastic trash bag, as a trash receptacle in your car. Just keep it on the floor in the passenger's seat, and it's always handy.
Ready for Your Next Used Car?
Perhaps your car is past the point where a good cleaning will do it any good. Or you're just looking for a new look and feel for the summer months. For those who are considering various car dealerships in Lynchburg, VA for their next purchase, stop by Terry Auto Outlet Lynchburg first. You won't be disappointed.