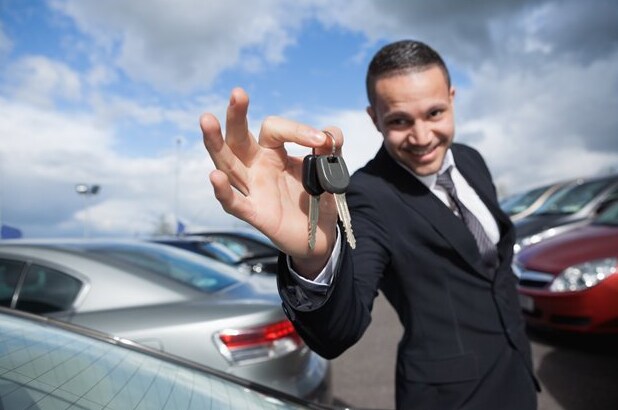 It's important to work with a reputable company when purchasing a vehicle. After all, you are going to be spending a significant amount of money on your new car or truck, so you want to be sure that you can trust the business you are working with on the deal. It might take a bit of extra effort to find the right dealer but taking that time will be well worth it in the end.
If you have been looking for reputable used car dealerships in Lynchburg VA, look no further than Terry Auto. Terry Auto has an excellent reputation in this area and will work hard to get you a great deal on a vehicle you will love.
Start on the Web
Perhaps the easiest way to get started is by visiting the website of any dealership on your list. They should have a professional website that provides you with a list of their inventory, contact information, and other assorted details. If a dealership is an extensive website, it may be a sign that they aren't in this business for the long run – or they don't do enough business to afford such a site. In this day and age, a good website with all of the dealers inventory should serve as a baseline before you consider going any further.
Check the Reviews
Online reviews can be a tricky thing. On the one hand, they can be rather helpful when trying to pick one business over the next for a purchase. However, you have to take some reviews with a grain of salt, as they may be based on exaggerations – or even lies. So, when using reviews to check on the quality of a used car dealership, it's best to take a "big picture" approach. Don't put too much stock in any one single review, but rather, look at the trend of positive or negative reviews to see how most people view the business.
Look for Strong Inventory
A used car dealership with limited inventory options is one that probably doesn't do a lot of business. A big inventory will not only help you find the right vehicle for your family, but it also indicates that this is a serious business that is serving many other customers besides yourself. There is strength in numbers in this case, as a busy dealership is one that is pleasing many customers each day.
A Service Department
Some used car businesses are little more than a parking lot with a few cars, a small building with a salesperson, and that's about it. One indication that you are working with a serious business is the presence of a professional service department. It's not easy to set up and maintain a service operation, so lesser dealerships may not put in the effort to make it happen. And, of course, if you need to build a relationship with a mechanic to care for the car you are going to purchase, the service department right there on-site may be a great place to start.